2023 Tension Points in Perioperative Services
Every surgical services department across the country is gearing up for a better year. High on the list are increasing revenues and lowering costs, but what other forecasted challenges are in store for 2023? Members of our 40 Fast and Future Leaders of Surgical Services Class of 2022 share what they believe are the critical tension points for leading surgical services this year.
Brittney Williams, BSN, RN 
Administrator, Park Central Surgery Center, Dallas, TX
"The biggest tension point is that nurses are tired right now. During COVID, the surgery, preop, and PACU nurses got lost in the shuffle. We were doing everything we could to try and help out every area of the hospital. There was such a big focus on intensive care. We were still doing the same number of cases, trying to provide the same high-quality care, but we often did it with less staff. For a solid two years, they did it every day with a smile. So our biggest challenge as leaders is trying to keep them motivated and engaged."
Cera Salamone, MSN, RN, NE-BC, CNOR, HACP
Director of Perioperative Services, City Hope Medical Center, Duarte, CA
"Some tension points will continue to be supply chain issues. The increase in regulations and the demands for regulatory compliance, with decreasing reimbursements. And the increasing demands to do more with less."
Gregory Koulisis, MSN, BSN, RN, CNML
Director of Surgical Services, Beth Israel Deaconess Medical Center, Boston, MA
"Many institutions, whether you're a small community hospital with six ORs or you're a big academic teaching facility like Beth Israel (we have over 40 surgical rooms here), one of the tensions that we're facing right now is the increase of flu and RSV and what is our 10th wave of COVID now. Our inpatient numbers are increasing, so we don't have beds for our surgical patients. We're all going to be facing some operational decisions on whether or not we have to pause some of our elective procedures and focus more on those emergent situations. I don't think that's going to go away anytime soon.
We're also facing a global supply shortage of different types of products. It's not necessarily that the manufacturer can't produce them in a timely fashion. We have a lot of raw resources that are unavailable or are being eaten up by other industries. Silicone comes to mind. So many of our surgical soft goods are made with silicone or other types of plastics. That can create a significant backlog of cases, not having the supplies you need to run the operating rooms.
And I think another tension point is that while we're decreasing the elective surgical volume, we have a strong desire from our physician colleagues to increase our block time, to run rooms longer on more than one day, and then to open up maybe additional rooms in the weekend so that we can get through a backlog."
Krystal Robinson, BSN, RN
Administrative Director of Perioperative Care, Wellspan Surgical Center, Hanover, PA
"Staff shortages for inpatient and outpatient facilities in the hospital and ASCs. Staff leaving the OR and going to ASCs because of better work/life schedules, no holidays, and no call. The competition there is also causing tension. The OR could be more creative with call schedules in the hospital. Perhaps have a shift just for the call schedule, so those in the OR don't have to take calls throughout the night."
Leiran Cornish, MBA, RN, BSN 
Nurse Manager of Perioperative Services
"I would say with the state of our national and global economics, due to inflation, it's going to be easy for us to spend more than we expect. Our vendors are going to be making business shifts as well. That's going to add cost. We will continue to struggle with back-order issues with the supply chain. I think creative thinking and potentially opening up the idea of not being able to store as lean as we have in the past might be something we need to consider. Staffing is an ongoing tension, but it's starting to get a little bit better, but I don't think we will see a major shift in that until probably half a decade or so from now."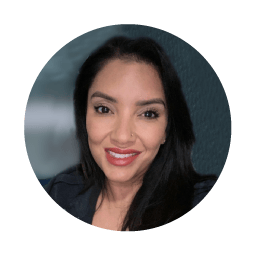 Monique Freymuth, BSN, RN 
Interim PACU Manager, St. Elizabeth's Medical Center, Brighton, MA
"I think some of the tension points are around staffing. You can't run your ORs if you don't have enough staff. Nothing really moves, not only in the perioperative department but in the units as well. It impacts our flow if we can't get patients from our PACU to the inpatient units. It's a big domino effect because the surgeons can't get into the OR, there are delays, and patients are dissatisfied."
Robert LeBlanc, RN 
Clinical Nurse Manager, North Oaks Health, Hammond, LA 
"Certainly, our staffing shortage is probably not going anywhere throughout the rest of the year, and that's what we're looking at right now as our greatest hurdle. I've been very lucky to have a lot of staff that have stuck with us. We've lost a few to travel or other opportunities, but a lot of my staff has stayed on. So that has been very helpful in creating a good work environment to train our new nurses and scrub techs on how to properly do things, creating a stable environment for them to learn in."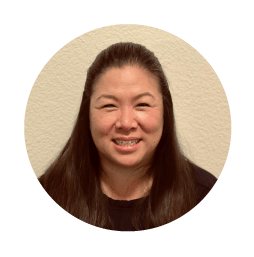 Sarah Orial, MSN, BSN, RN
Nurse Manager of OR and Urology, Queens Medical Center, Honolulu, HI
"I think it's the ongoing staffing challenges everybody's facing across the country, probably globally. And financial constraints. I think most places are still trying to recover from the hit they took from COVID. Trying to ramp back up surgeries, but with our staffing challenges and using temporary staff, it's more costly. Finding that balance will continue to be a challenge.